Being an entrepreneur is tough. It's actually my side job as I'm now still busy being a journalist -which you know I just get holiday biweekly. I choose fashion business to be developed by my speed -which actually just like a crawling turtle- but I'm so optimistic that the business that I run today would be brighter in the future, as soon as possible because I'm working on it.
I sometimes just wanna escape from my job and only focus on my business but I'm still afraid of not having a stable income *sigh*. Moreover I still don't have any assets to make it bigger now. But I have written this thing to my '100 Dreams Should Come True' that I will make this business as my main income in the near future, 1-2 years later, inshaallah :)
I'm now enjoying my job as a journalist and keep writing as it's my hobby. I'm also a believer that what I do today surely will lead me to find my real passion and pave me the way. Of course I do believe that a big things start from a small one.
So, here I am starting my passion to become a fashion business join to open booth at BSI Entrepreneur Center.
Me, get ready to start my passion :D
Mazer, one of Amico Founder. He's also starting his passion in IT world.
Miu and friends
Cilok seller named Indra :D Cilok is actually potential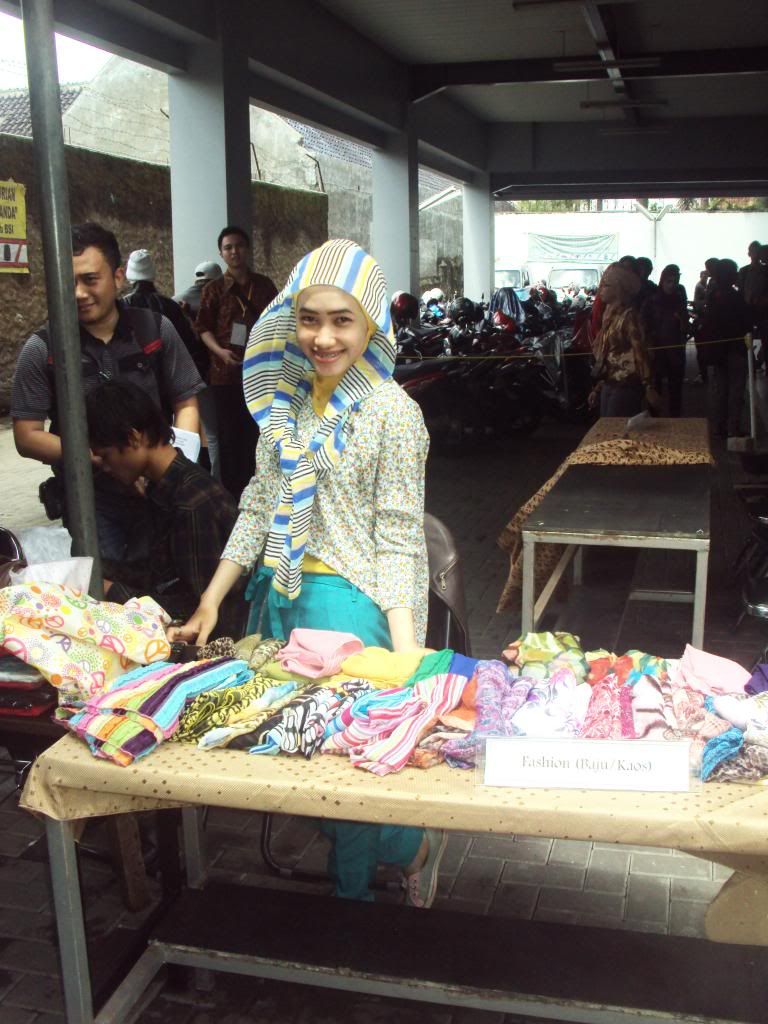 Very simple booth :)