is the dress code for lunch and meeting today with my gorgeous ladies of Hijabers Tasikmalaya :) Yay! Our program is getting near. Wish us the best luck, people!
All of us
the thin me
Candid mode on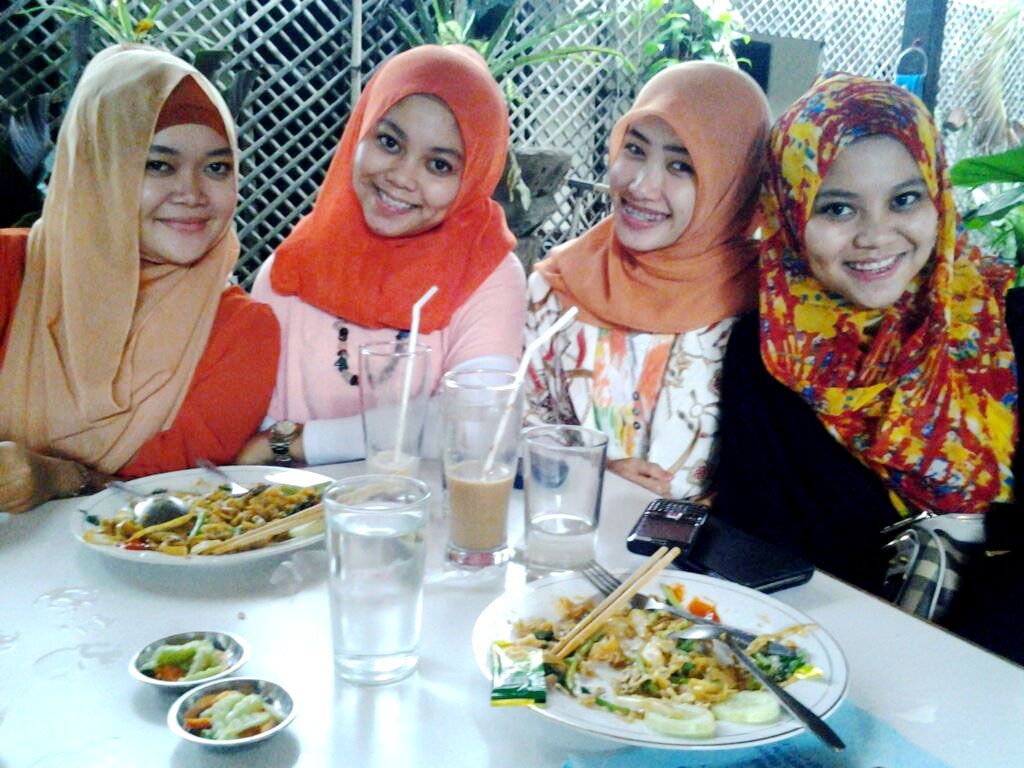 Kak Dian, Kak Dinda, me, Kak Hilda
Kak Dinda and Kak Hilda are twin. I don't know whether I name the caption right or not, hehehe. Quite hard to differentiate them. Then we call the twin 'Hinda' which is stand for Hilda dan Dinda.